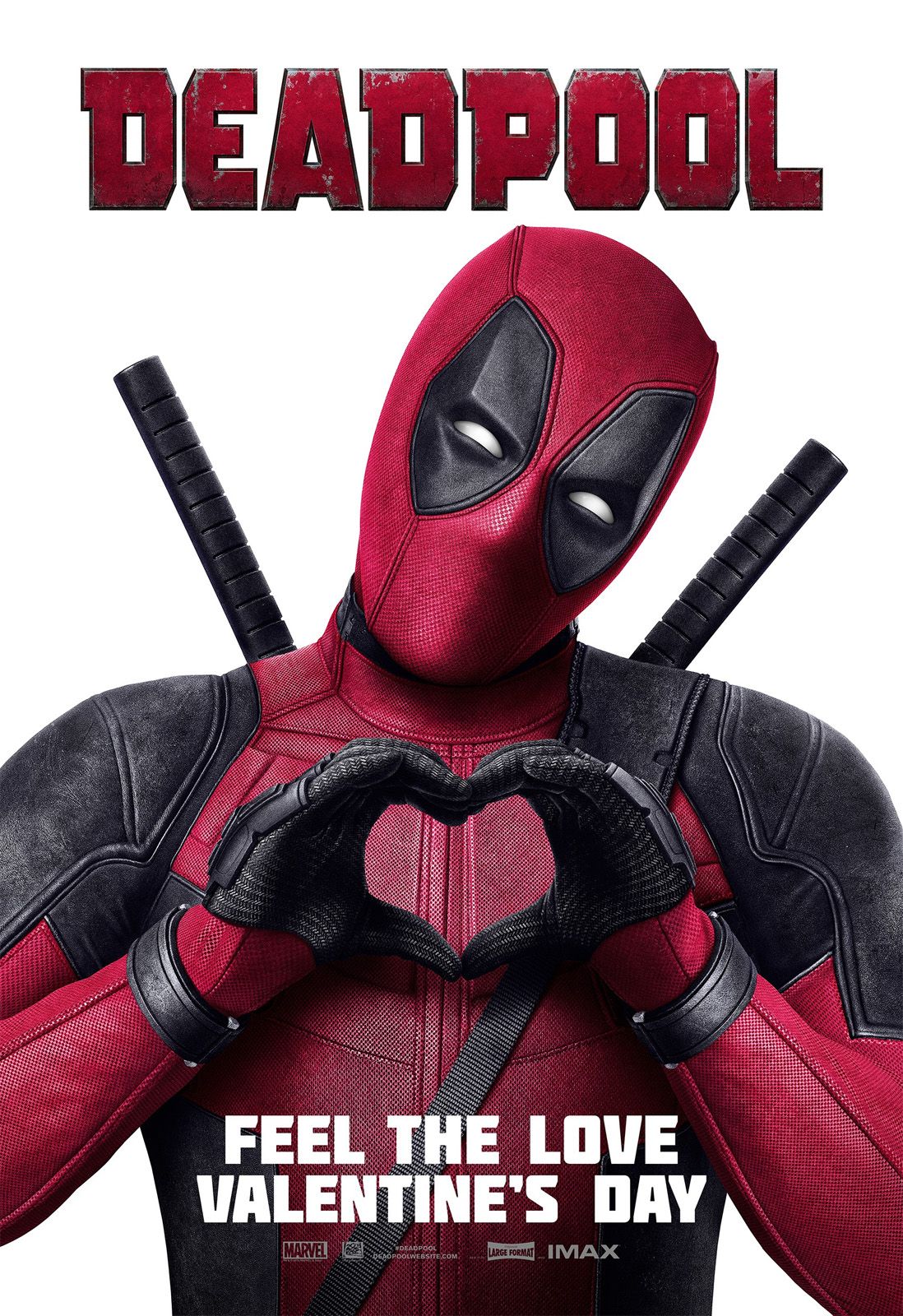 DEADPOOL.
Estreno:
12 de Febrero 2016 - cine MÉXICO
Premiere:

12nd February 2016 - cinemas USA
Actores-
Actors:
Ryan Reynolds, Morena Baccarin, Ed Skrein, T. J. Miller, Gina Carano, Brianna Hildebrand
.
Genre:
Action, Comedy, Adventure
.
Distribuidor:
20th Century Fox
.
Sinopsis:
Basado en el no convencional anti- héroe de Marvel Comics, Deadpool es la historia de un ex agente de las Fuerzas Especiales, Wade Wilson, que se volvió mercenario que luego de haber sido sometido a un experimento que lo deja con el poder de la curación acelerada, adopta el alter ego de Deadpool. Armado con sus nuevas habilidades y oscuro y retorcido sentido del humor, Deadpool persigue al hombre que casi destruyó su vida.
Synopsis:
Armed with accelerated healing powers and a twisted sense of humor, former mercenary Wade Wilson (Ryan Reynolds) goes in search of the man who nearly destroyed his life.